With BNI Your Business Grows
A BNI membership is referral networking that works! Our proven business referral system, coupled with bni online™, is designed to help businesses work together to pass referral business and explore new opportunities.
Members of BNI Alberta North passed 27,352 referrals in 2022 resulting in $‭52,124,596‬ in business generated by our members, for our members!
Visiting a meeting is a great way to see an online BNI Chapter in action.
Learn about how you can leverage BNI to grow your business through an article on our blog: www.bniblog.ca
Need help arranging a visit? Contact our BNI Regional Office
Janice Baskin
Senior Director Consultant
780-232-1747
Send Message
Three Ways to Experience BNI
Enjoy a meeting type that best fits your lifestyle and business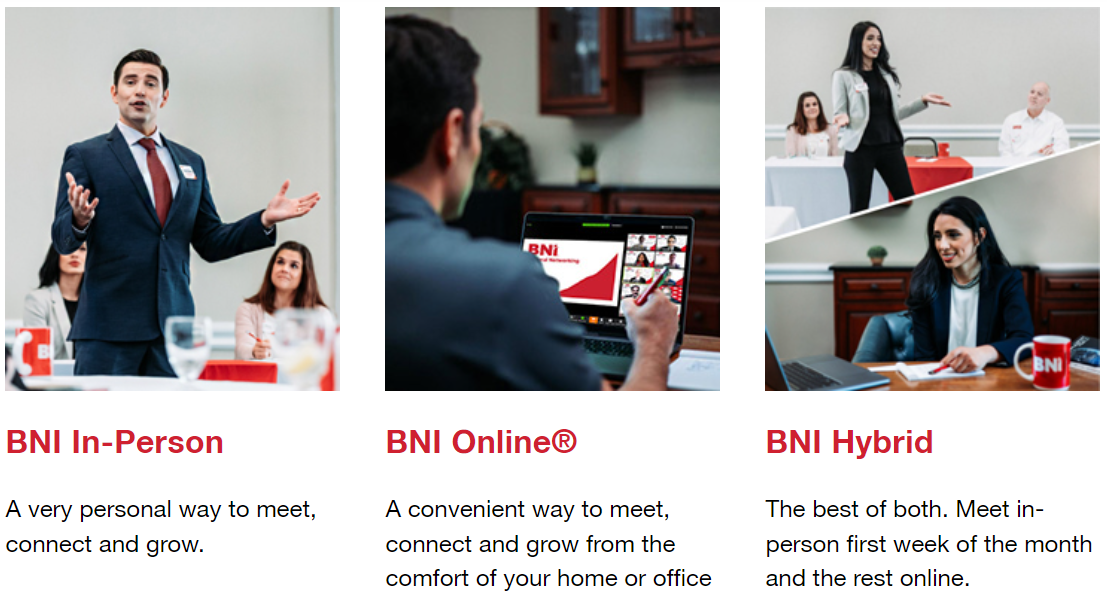 Referrals Work
BNI referrals convert to revenue 55% of the time (BNI Global study, 2023)
Referrals received from BNI Members convert to business 38% quicker than leads from other sources (BNI Global study, 2023)
82% of small business owners have said their main source of new business is referrals (Constant Contact)
Referred-in customers have a 37% higher retention rate than other customers (Deloitte)
The Lifetime Value of a referred customer is 25% higher than that of other customers (Wharton School of Business)
Conversion rates for referrals are almost 4X higher than any other marketing channel (Marketo)